Crocheting is one of the crafts, that really relax me. And as i enjoy trying out new things, i spent a lot of time crocheting a pile of granny squares in different patterns.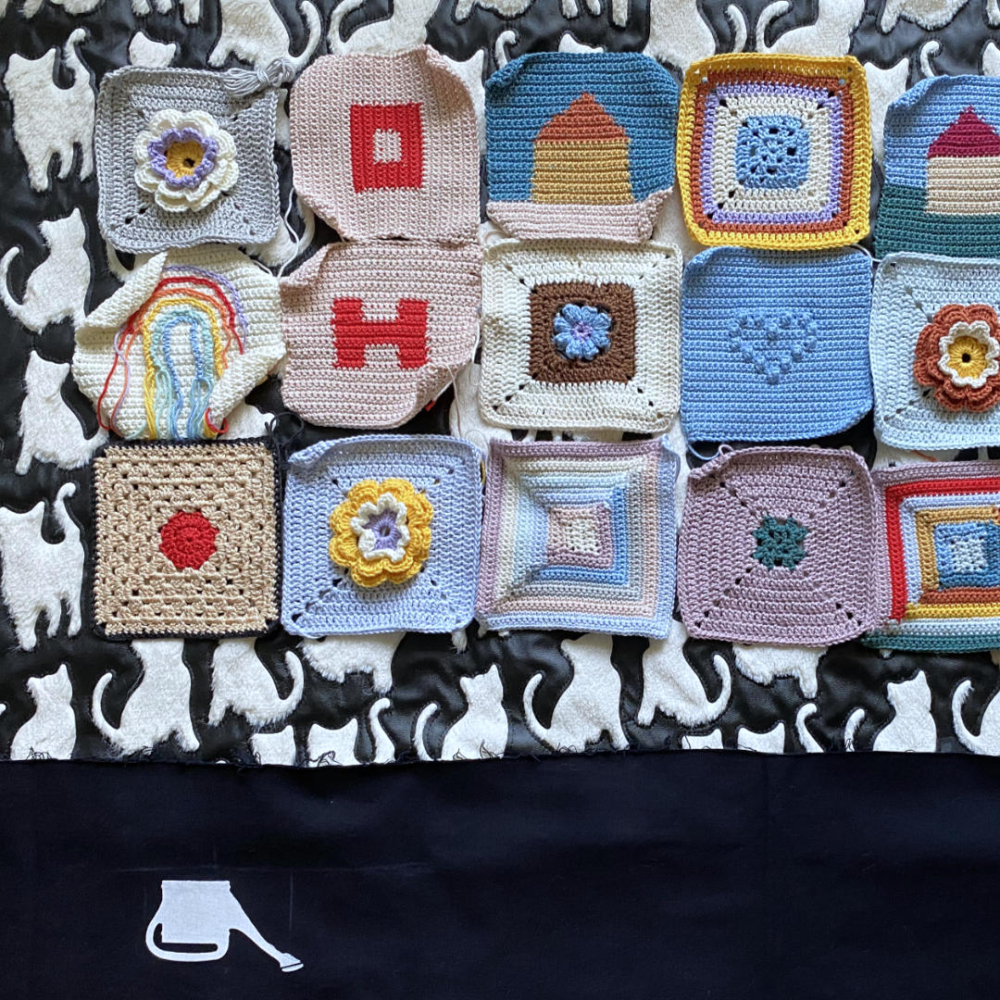 I did not start with the classical granny square pattern. I wanted to make a heart granny as my first granny. The heart is crocheted in bobble stitches in a contrarian color:
Then i made a granny square with a house on it in tapestry crochet technique:
And so i went on and on… i experimented with a log cabin pattern and finally i did a classical granny:
I especially liked the visual appearance of the granny squares in single crochet stitches with simple intarsia pattern on it:
But what to do with the pile of granny squares?
As i started crocheting the grannies, i had no glue what to do with them. After a while i decided i will make a top out of them:
It consists of 8 + 3 granny squares, crocheted together with single crochet stitches.
To find out the right size of your squares: Take your chest measurement and divide it through 8 = width and height of one granny square.
and finally the granny top in all it´s glory
As each granny square is unique, the look varies if i move the top around my chest.
OH yes, i like this top <3
Do you?
By the way, the doily mask is made with a doily dyed with indigo, I dyed it in a cool workshop from Indigo City in the SOHO Studios in Vienna.
---
Do you want to see more of my works with granny squares?